The one year anniversary celebration of Pictures at an African Exhibition on April 20th starts off with yet another great review.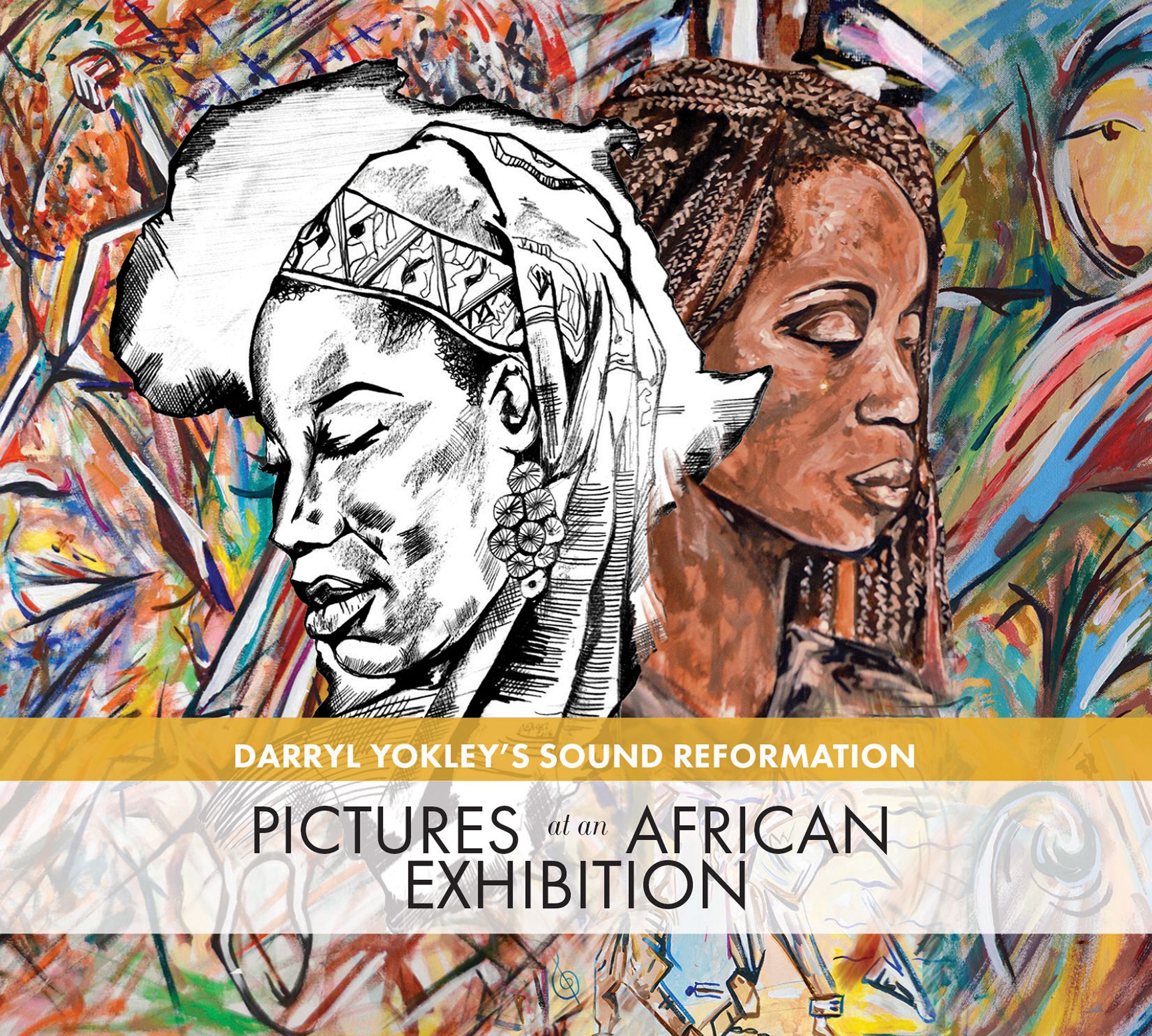 On the eve of it's one year release anniversary, Pictures at an African Exhibition receives more accolades with a wonderful review by Daniel Kepl from Performing Arts review.  Mainly a critic in the classical genre, Mr. Kepl was fascinated by the album and the reference to Mussourgsky's masterpiece, Pictures at an Exhibition and did an online interview with Darryl at the end of last year.  Here we have a written review of his thoughts of the album, and it comes on the precipice of the album's one year release on April 20th.  Here is a bit of the review below...
    "Composer/saxophonist Darryl Yokley has described his 2018 Truth Revolution Recording Collective release Pictures at an African Exhibition as a jazz symphony. Yokley has opted for a big brush approach to instrumentation, including a wind ensemble of 12 players in addition to the five members of his band Sound Reformation. The 13-movement result, while indebted in spirit to Mussorgsky's Pictures at an Exhibition is entirely original. And not unlike Mussorgsky's masterpiece, Yokley's brilliantly conceived and highly entertaining Pictures at an African Exhibition already has legs, with performances over the past year enthusiastically received around the world. Darryl Yokley's Pictures at an African Exhibition has raised the bar of expectation in the growing genre of large, multi-movement and purposeful jazz compositions. Jazz symphony, indeed!"
To read the full review please click here.  
Pictures at an African Exhibition makes Top 10 Jazz albums of 2018 on Jazz 2k and Top 20 in U.K. Vibe!!
Pictures at an African Exhibition (TruthRevolution Records)
Evans (Orrin Evans) isn't the only one proving "progressive big band" is not an oxymoron. Instead of a straight jazz reading of the classical suite known by Emerson, Lake & Palmer fans everywhere, reedman Darryl Yokley applies Mussorgsky's concept to expansive original compositions that examine the horrific struggles of the African people through slavery, hunting, mining and other changes that can take everyday life and send it screaming down the rabbit hole into someplace entirely unexpected. The vivid paintings of British artist David Emmanuel Noel make the Mussorgsky connection complete, reminding us that there were real, live people that went through real, live horrors, sometimes for no other reason that they were available. Yokley's musical visions are both thrilling and terrifying, but they must be experienced – if only to remind us that human beings have always been capable of anything, including being inhuman.
-Jay Hunter Jazz 2k
Pictures at an African Exhibition featured in Belgium magazine Rootstime!!!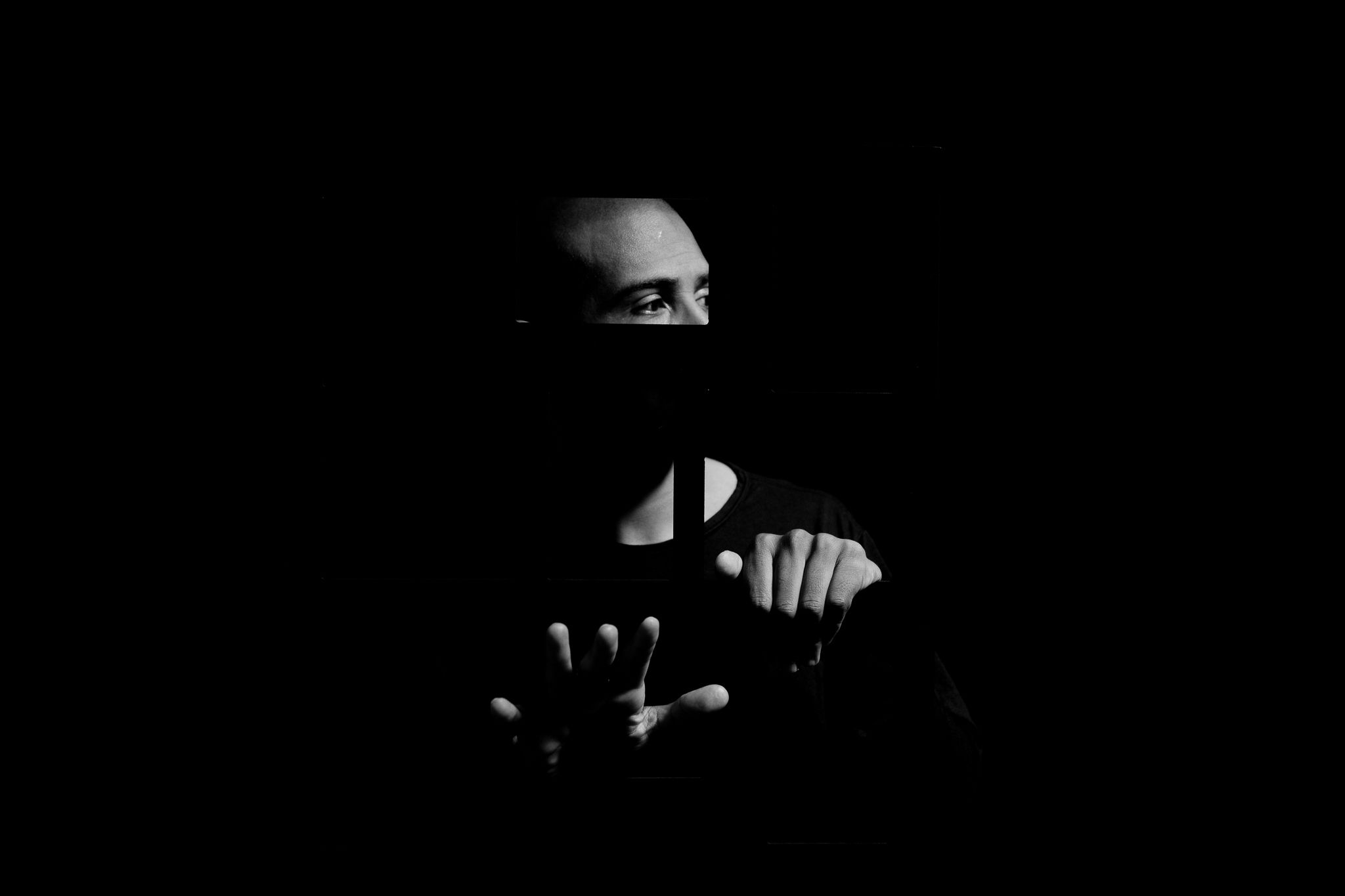 Seven months after the release of Pictures at an African Exhibition and the album is still making the news.  This time a wonderful review comes from Dani Heyvaert at Rootstime in Belgium!!  To read this wonderful interview please click here
Duquesne University recognizes Darryl in their Alumni Highlights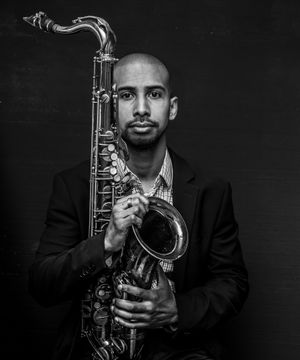 Darryl Yokley attended Duquesne University from 2000-2003 (technically the class of 2004, but Darryl graduated a semester early).  Since then he completed a masters at Michigan State university and has had a successful career as a performer and educator.  No matter how far success might take him he has never forgotten where he comes from, and a large part of his development is credited to his time at Duquesne University.  So to be featured in the alumni highlights for the Mary Pappert School of music is something he considers an honor, and he hopes to visit Duquesne University and the city of Pittsburgh to give back to this rich community in the near future.  To read the article featured in the alumni highlights click here.
Ubuntu named track of the day on All About Jazz!!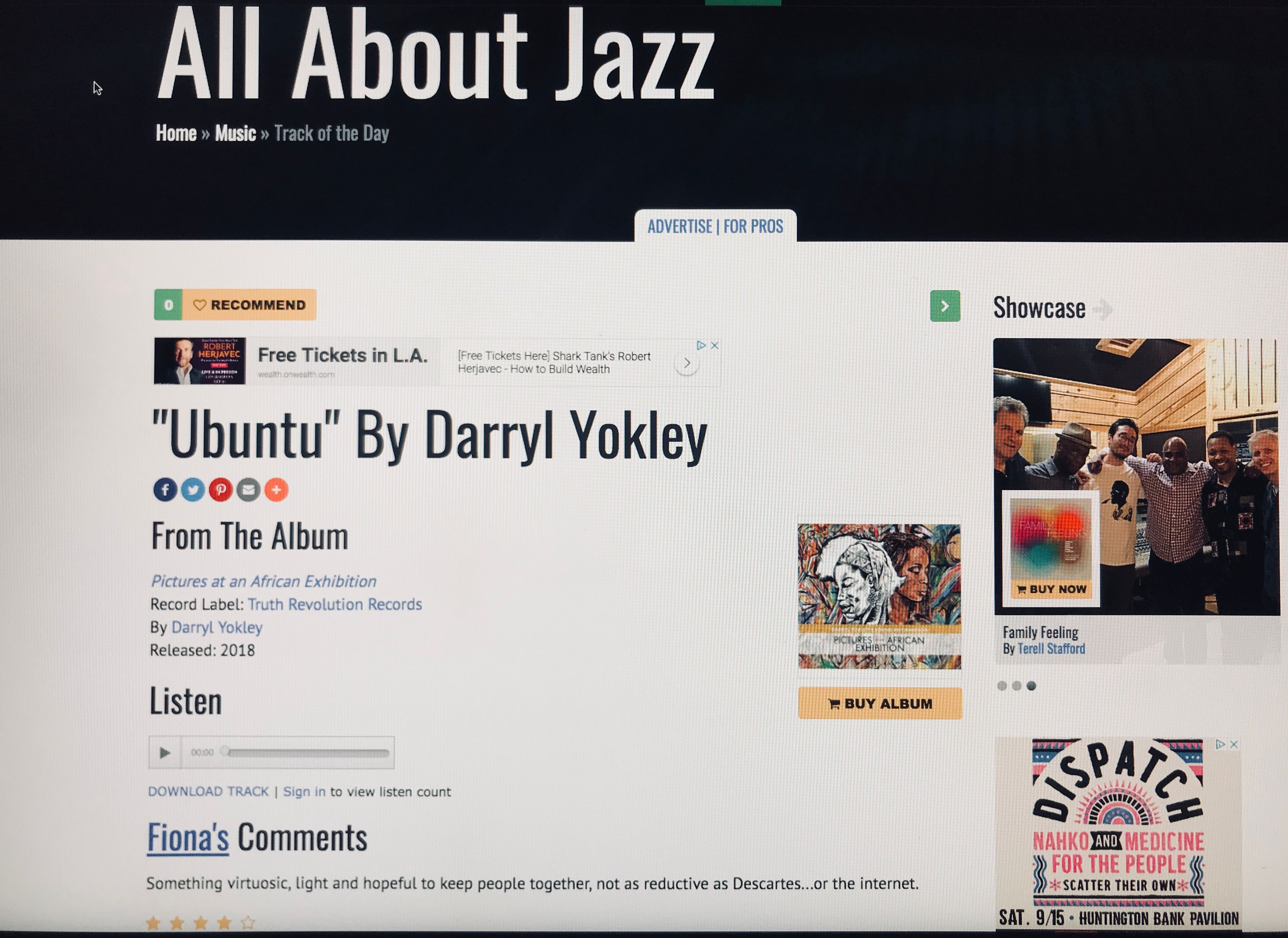 Although Pictures at an African Exhibition was released in April of  this year the album continues to turn heads and gain more fans.  The hit single Ubuntu was named track of the day on All About Jazz for September 3rd, 2018.  It also received a 4 our 5 star rating from All About Jazz critic Fiona Ord- Shrimpton who had this to say about Ubuntu:  "Something virtuosic, light and hopeful to keep people together, not as reductive as Descartes...or the internet."
      The track is only up for today so be sure to take a listen if you haven't heard this track yet and if you like what you hear be sure to pick up a copy of Pictures at an African Exhibition!
Black Grooves features Pictures at an African Exhibition in it's June 2018 African American Music appreciation month!
PICTURES AT AN AFRICAN EXHIBITION FEATURED IN OCCHIMAGAZINE.