Recent interview with Masayuki Koito for his magazine The Walkers. Beyond grateful and honored to have been part of this!!  Be sure to visit The Walkers website and support this amazing magazine!!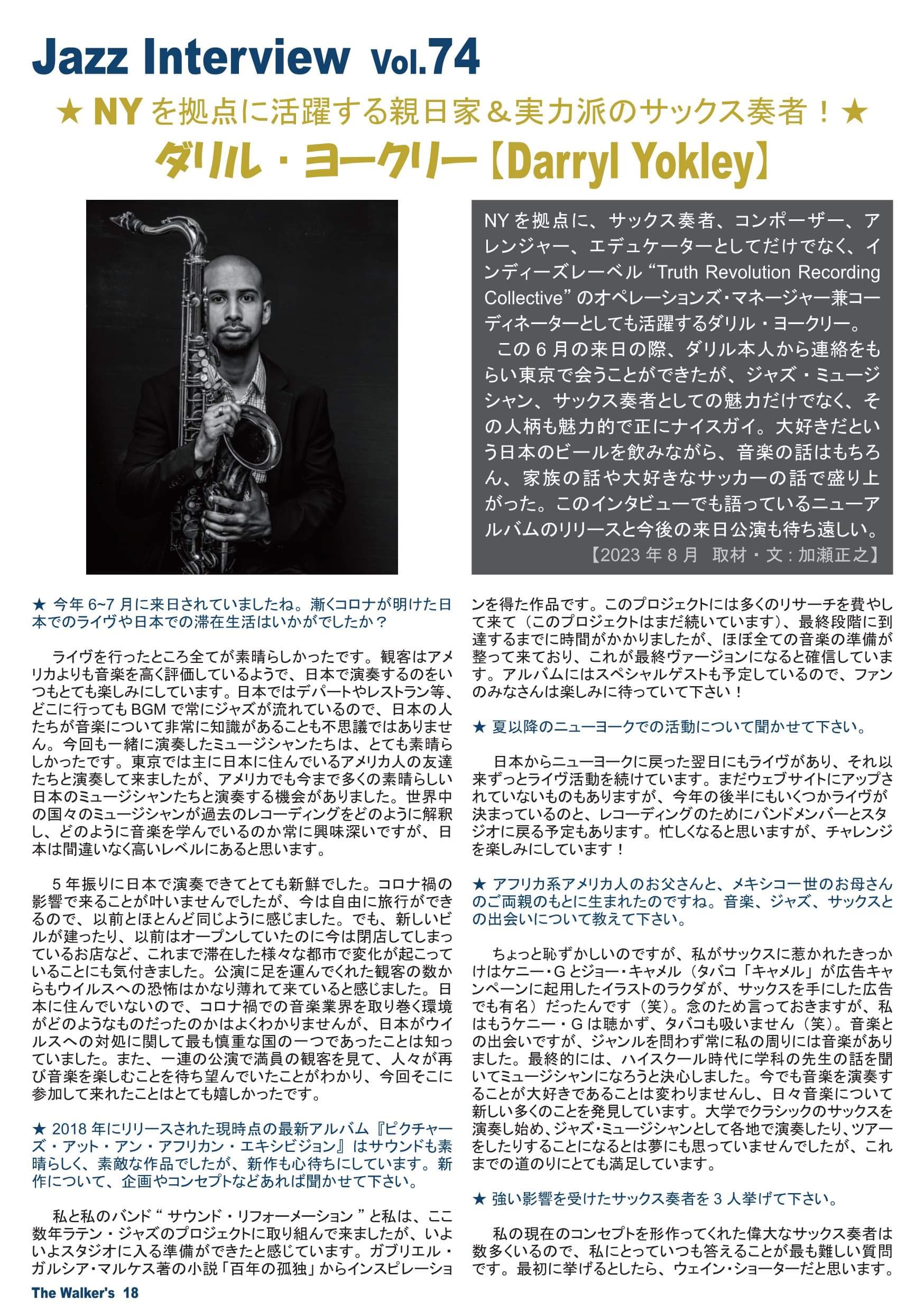 I'll be at Chris' Jazz Cafe Friday September 29th with a great group of musicians and more shows on the horizon as we get closer to end 2023 and head into 2024. More exciting news on the horizon so be sure to come back and check the itinerary soon!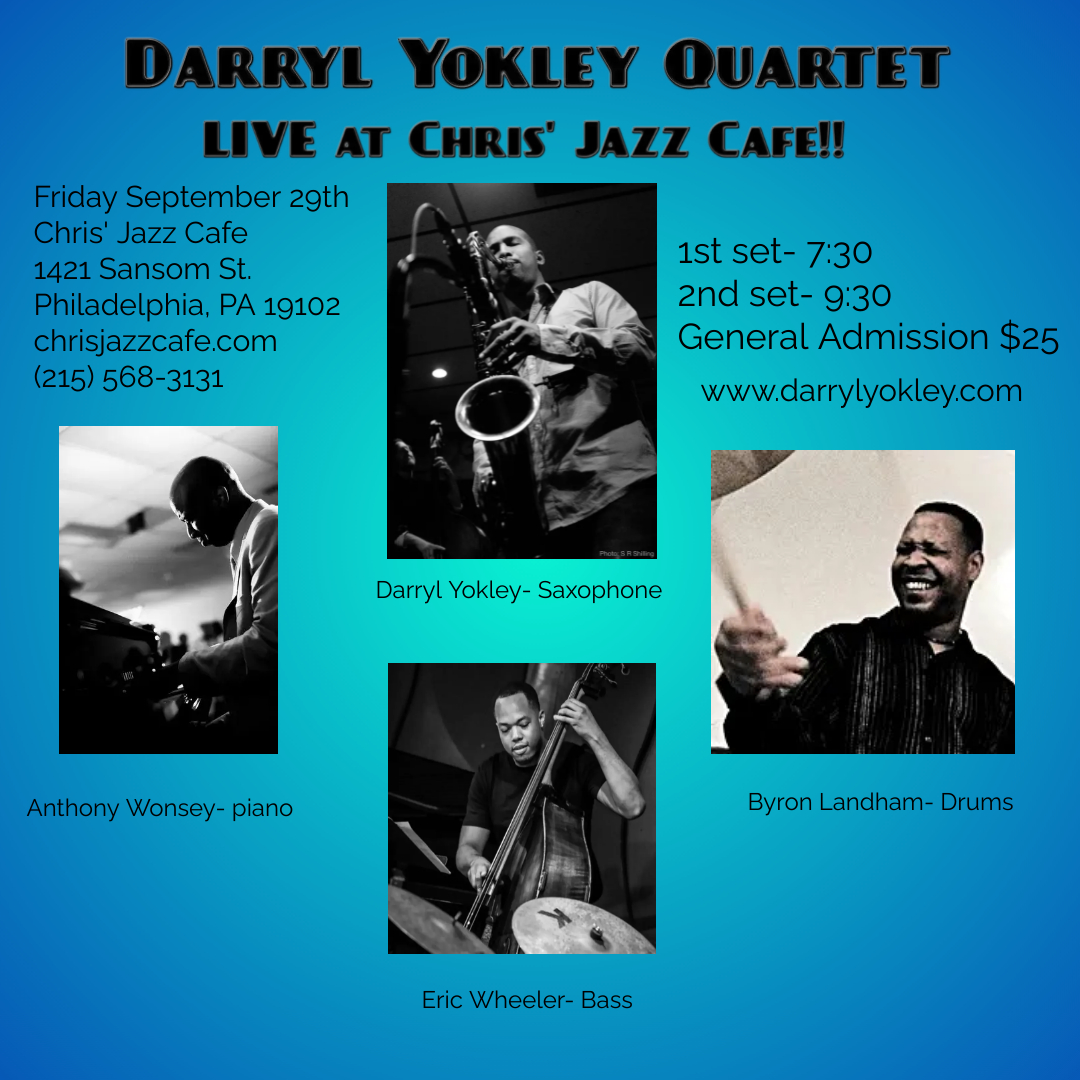 NEW!!!  Check out the show from last month as we celebrated my birthday at Smalls Jazz Club!!  
A look back at Pictures at an African Exhibition with Sound Reformation and visual artist, David Emmanuel Noel.  Go behind the scenes with the cats!!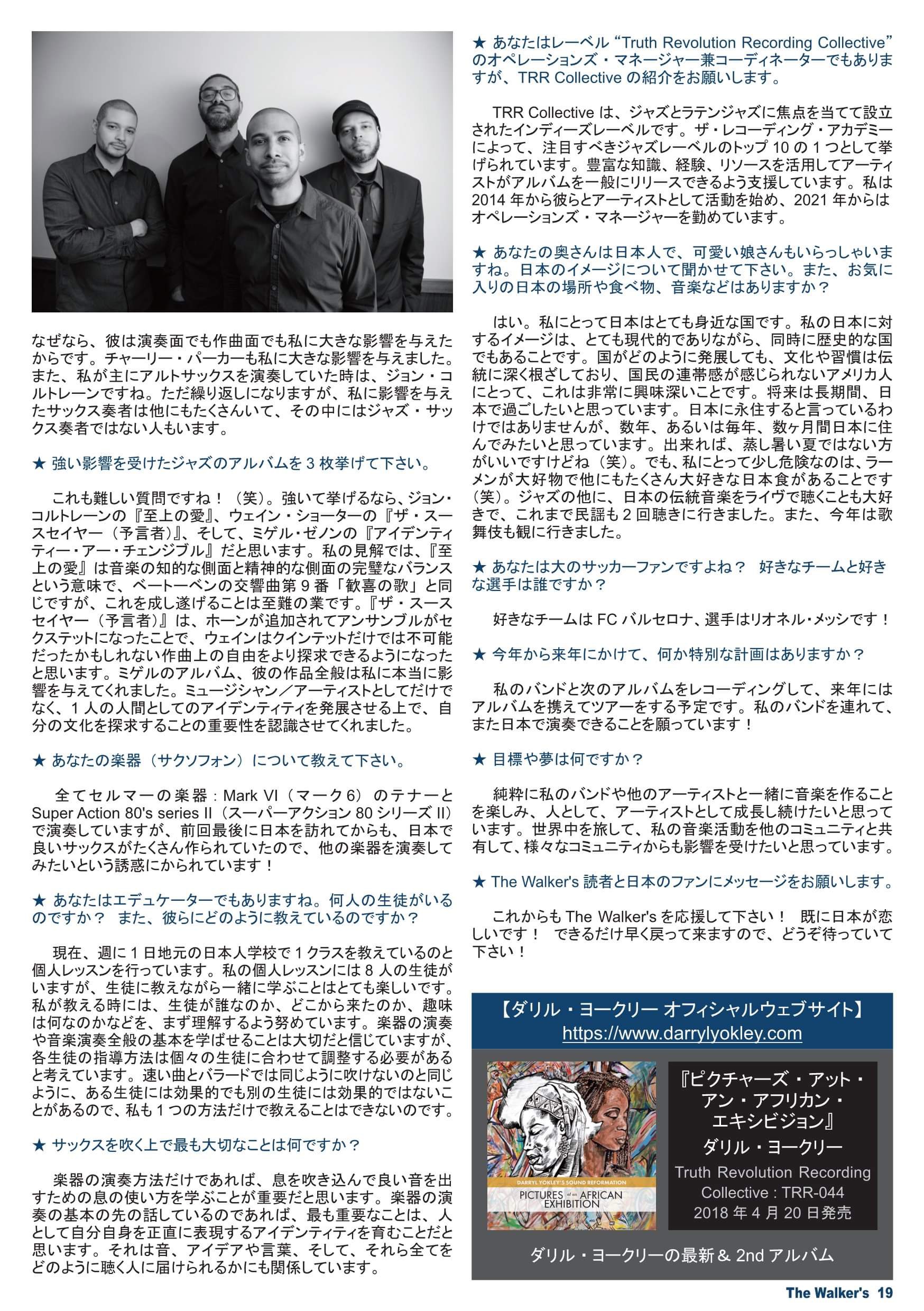 "...the music has a hustling, declaratory spirit and a broadly Pan-African take on acoustic jazz, with touchstones spanning from Antilles to the Eastern Cape of South Africa."
-Giovanni Russonello, The New York Times 
"And not unlike Mussorgsky's masterpiece, Yokley's brilliantly conceived and highly entertaining Pictures at an African Exhibition already has legs, with performances over the past year enthusiastically received around the world. Darryl Yokley's Pictures at an African Exhibition has raised the bar of expectation in the growing genre of large, multi-movement and purposeful jazz compositions. Jazz symphony, indeed! ...
Yokley's music is the source material for this CD and is by itself complete, When the listener also takes time to pair the music with Noel's artwork for each track (easily accessible online), the aesthetic reward doubles. Mussorgsky and painter Vicktor Hartmann found each other and created a masterpiece together. So too, composer Darryl Yokley and visual artist David Emmanuel Noel. Art begets art."
-Daniel Kepl, Performing Arts Review
"Top 10 Jazz album of 2018"- Jazz2K  
"Top 20 jazz albums of 2018"-UK Vibe
"This is the kind of uplifting music the world needs in order to get through these times."
-Dave  Sumner, Bandcamp Daily
"Designed as a narrative supported by 13 works from British visual artist David Emmanuel Noel, Pictures At An African Exhibition engages in tracing the history of humankind through song.
Based on Modest Mussorgsky's Pictures At An Exhibition, which the pianist wrote after visiting a museum and used what hung in galleries as a starting point, saxophonist Darryl Yokley claims the concept in order to compose a corrective history of humankind while nakedly shuttling emotion through his instrument."
-Dave Cantor, Downbeat Magazine Editor  
"New York saxophonist Darryl Yokley launches his vision beautifully with 'First Sunrise,' the jubilant opening to Pictures at an African Exhibition, a stirring album designed to celebrate African music and art.  The album blends travelogue and social commentary in tunes of varying lengths and textures.  Drama is common to these compositions, and while the overall message is upbeat, there is turbulence, too."
-Carlo Wolff, Downbeat Magazine   
"...simply wonderful jazz music by a guy who - and I'm a bit tempted to believe the American magazine Offbeat - is a few light years ahead of his time. Please get to know this and enjoy this magnificent, accessible jazz record!"
-Dani Heyvaert, Rootstime (Belgium)
"Darryl Yokley: Lightyears ahead of his time."
-Jazz Quarterly Magazine