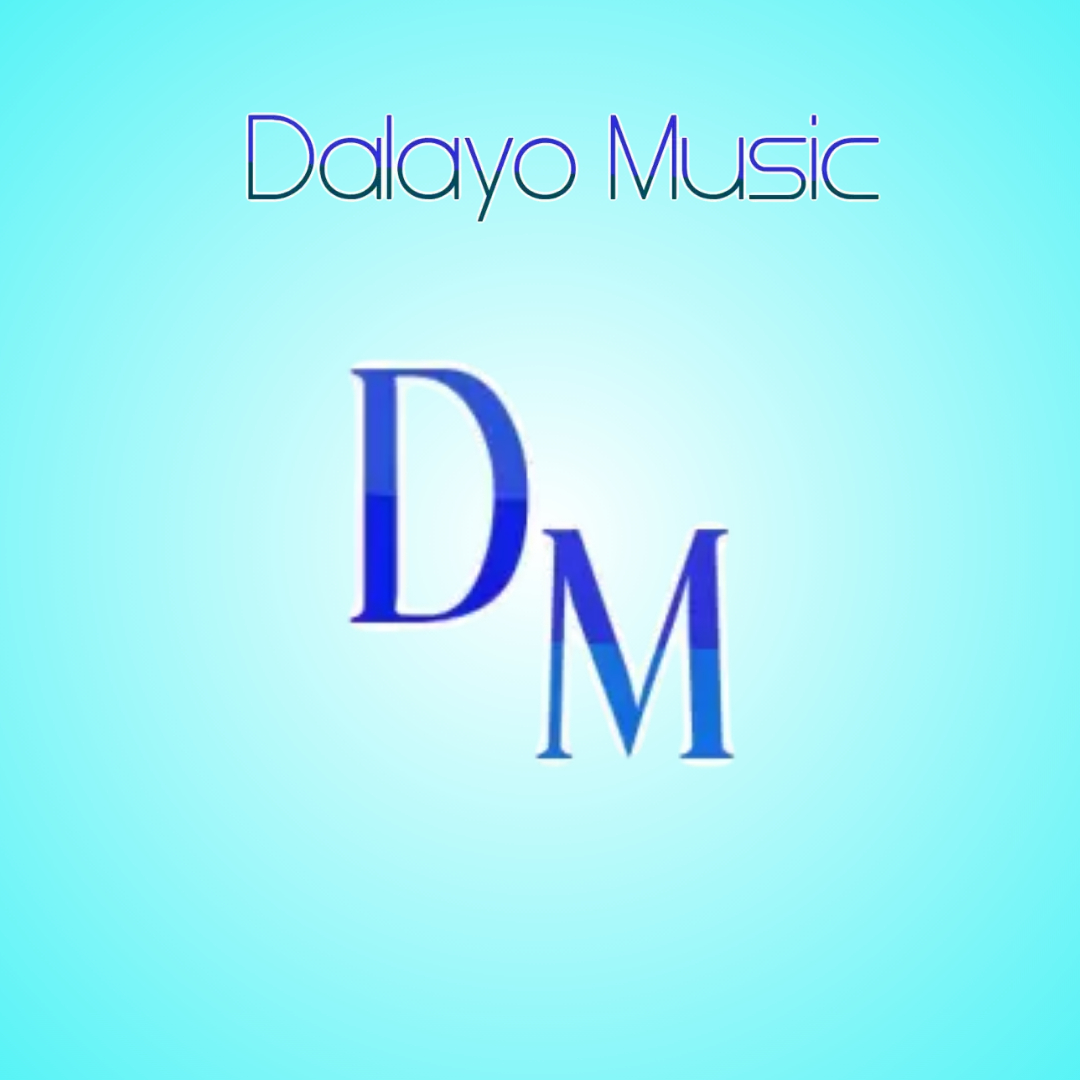 Welcome to the education portion of my website.  I've taught privately ever since high school, and became more immersed in it when I started teaching at Westminster Conservatory in Princeton, NJ in 2007 until I retired in 2018.  I have also taught at Adjunct Faculty at West Chester University as well as the Fort Lee School of Music.  I currentlty reside in the Fort Lee area and offer both in person lessons as well as remote lessons.
A little about my education...
Received my Bachelors Degree in Music Performance from Duquesne University and studied with classical saxophone with James Houlik,  chamber music with Stephen Pollock, and jazz studies with Mike Tomaro.
Received a Masters Degree in Music Performance from Michigan State University and studied classical saxophone with Josef Lulloff as well as jazz composition with Derrick Gardner.
Lessons offered....
Saxophone (classical or saxophone)
Clarinet
Flute
Composition 
Music theory
Philosophy....
I believe anyone has the potential to learn a musical instrument.  It is simply a matter of figuring out how he/she learns.  Over the years of teaching and interacting with numerous students I have developed a variety of ways to teach people and help them reach their potential.  While most may not go on to make a living in music I think it's more important for students to develop a live and appreciation for music as well as learning skills that they can carry with them in other aspects of their lives.  
What you will learn...
I like to root students with strong fundamentals including scales and arpeggios, reading music, writing music, and being able to play by ear.  Music is a language so it is important to be able to read, write, speak, and hear it just like any other language.  For any instrument, I can teach the classical and/or jazz idiom depending on preference.
Former students and chamber music coaching...
Chaithu Natarajan studied with me all through middle school and high school, and was a founding member of the Westminster Conservatory Saxophone Quartet.  Winner of the Westminster conservatory concerto competition he has performed as a soloist on many occasions.  He went on to earn a degree in Music Performance from Eastman School of Music and is currently performing and teaching.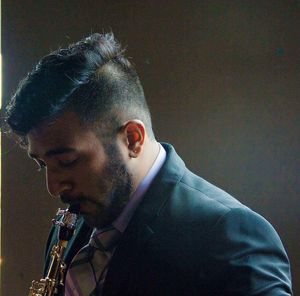 Kevin Shen is another student I taught through elementary and high school, and was a founding member of the Westminster Saxophone Quartet.  He went on to major in Civil and Environmental Engineering, but still carries a love for music with him to this day.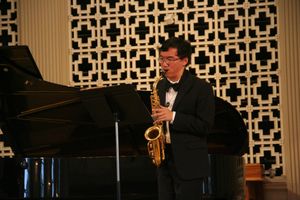 Westminster Conservatory Saxophone Conservatory was founded in 2011 and within a short amount of time it went on to place first prize in numerous competitions, twice being honored with the opportunity to perform at Carnegie Hall.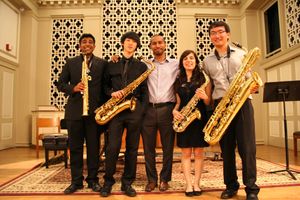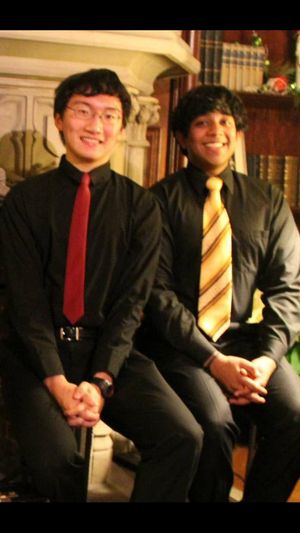 All inquiries received here are for my private studio and my private studio only.  You can reach me through the contact form on my website for my studio policy and lesson prices.  Thank you!